Wings of Love Bird Haven, Inc. is a rescue for any parrot in need of shelter. It is of utmost importance that the best interest of each bird is considered at all times. These birds each have a story, a history, and a life that is unique. Each and every decision that is made is made with the best interest of the bird in mind. There are many reason that birds are surrendered to the Haven.
Here are just a few of them:
They are too loud
They are too destructive
They are too messy
They bite
They have health/emotional problems
Care is too expensive
I don't have enough time
I'm having a baby
Allergies
I never wanted a bird
Doesn't like all members of household
Bird outlives the owner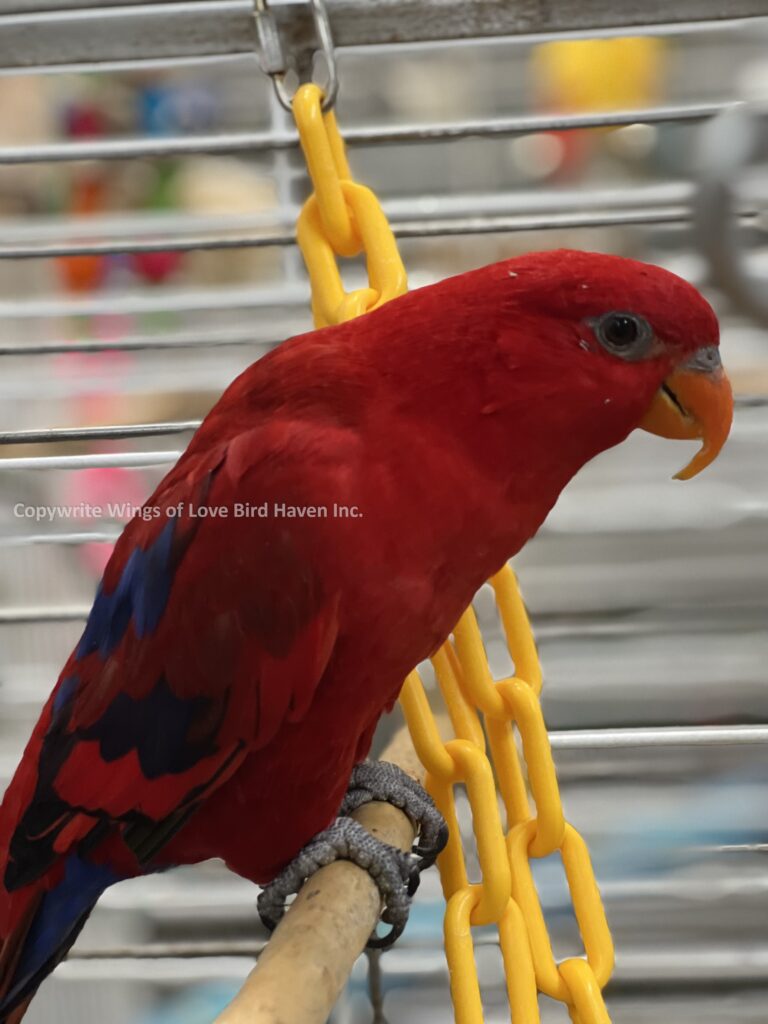 Please remember that companion birds can be very expensive to take care of properly. They live a very long time, anywhere from 20 to 75 years! Please consider these things when you are thinking of adopting a parrot. Adoption is not to be thought of as an easier and cheaper way to acquire a pet parrot. Properly caring for any parrot is a huge responsibility and expense. Before settling on adopting a parrot from us, consider visiting them at our facility several times. This begins a relationship with your parrot that smooths the way to a seamless adoption. It is less stressful for both the parrot, and the human(s).
Volunteer today!
Our main concern is for the health and well-being of our parrots. All adoption decisions are made with this in mind.
A few things to consider…
We do NOT ship birds
We do not place birds with people who smoke or vape indoors
We only place birds with people we have met in person
We do not place birds in breeding or resale situations
We do not place birds with minors or with those adopting a bird for their minor children.
We may conduct a background check. This is to ensure the safety of our parrots, that they are placed in a safe, loving home.
"I'm not sure if I want to adopt…"
Understandable! There's a lot to consider! If you're on the fence, we have volunteer opportunities that will introduce you to the world of parrot ownership.
"I have really considered it, and I want to adopt…"
Great! Check out these pages to continue with this process.