We are a group of dedicated workers/volunteers- people just like you who love and care for the birds at our Haven. We are always looking for volunteers to lend a helping hand. Come join us. All volunteers are asked to fill out and sign a visitation liability release form before volunteering. You must have your drivers' license number to put onto our Release Form. If you are a minor your parent or guardian MUST accompany you the first day to sign the release form. This is a MUST. No other adult that is not the child's guardian can sign the release form instead of the parent.
Volunteer Activities
Feeding
Cleaning
Pet Fairs and Events
Fundraising
Making bird toys
Training/socializing
Administrative needs
Conduct phone interviews
Home checks in various areas
Occasional transportation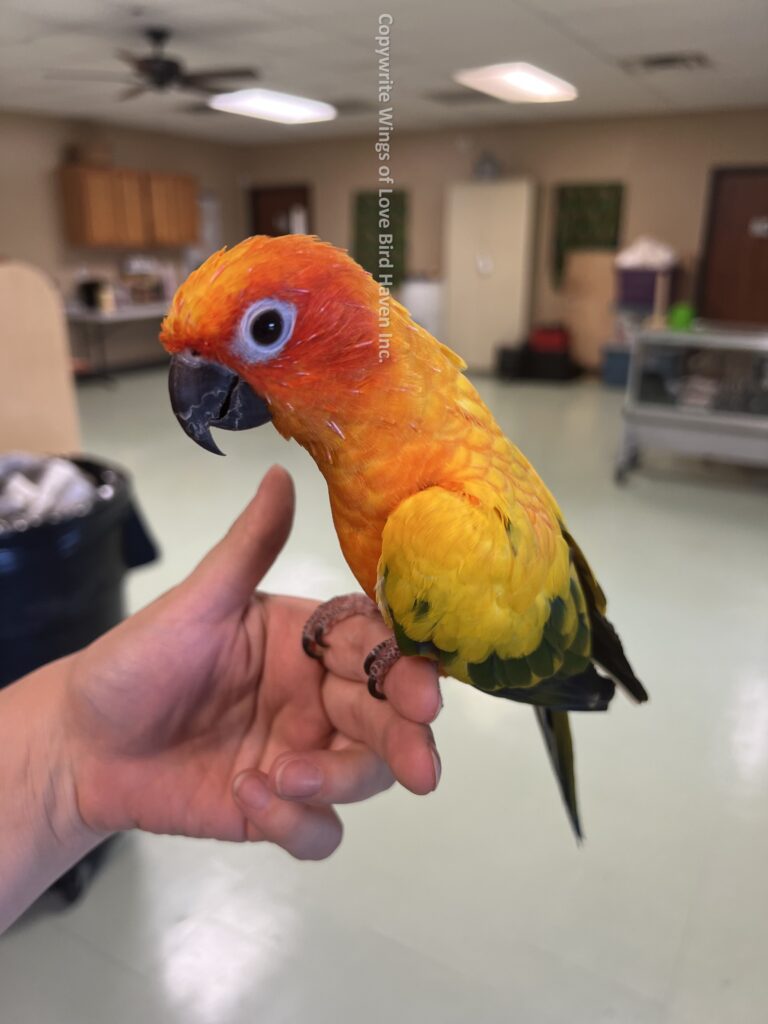 Younger Volunteers
Our onsite volunteers must be at least 12 years or older. Volunteers 12-15 must have a parent or guardian onsite with them. Students, 16-17 must have a parent or guardian sign our liability form prior to volunteering. For those under the age of 12, there are a few off-site opportunities you can participate in as well. Please Contact Us to ask about them.